Hi, Dr. Weber here from Weber Orthodontics in Omaha NE and today I'm going to talk about the accelerated orthodontics options we offer. Everyone wants to have their orthodontic treatment completed as fast as possible. That's our goal, and we know it's our patient's goals. To help with that goal, we're offering a device called V Pro, made by a company called Propel.
Just like their name indicates, the Propel V Pro is designed to move your treatment forward fast. The V Pro is a small device that vibrates your teeth and you use it for just five minutes a day. It has a huge effect on how quickly your teeth will move. The vibration effect helps maintain the blood supply around the roots of your teeth, and that blood supply is key to faster tooth movement.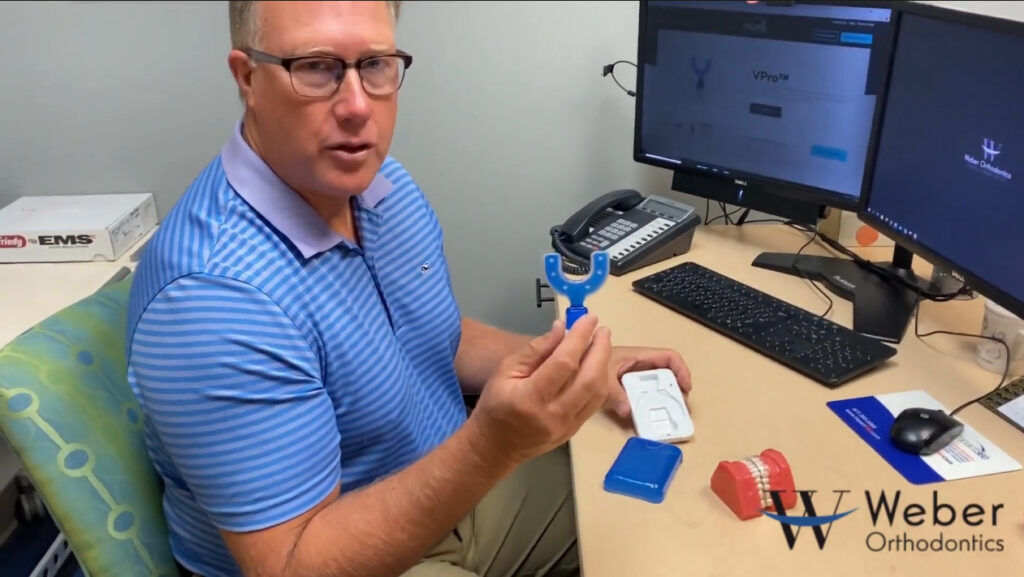 Oftentimes, in the older days of orthodontics, an orthodontist would tighten your teeth too tight, and that would actually slow down the movement of your teeth rather than speed it up, because it would limit the blood supply to the areas around the roots. The Propel Pro V accelerated orthodontic device will keep that blood supply vibrant and moving, and that's what will accelerate your treatment. It's simple to use, rechargeable, and takes just five minutes a day to speed up your braces or Invisalign treatment considerably.
A secondary benefit of the V Pro is that it makes your orthodontic treatment more comfortable because that blood supply is there providing much-needed oxygen to the areas that are being changed and remodeled by the forces that an orthodontist applies.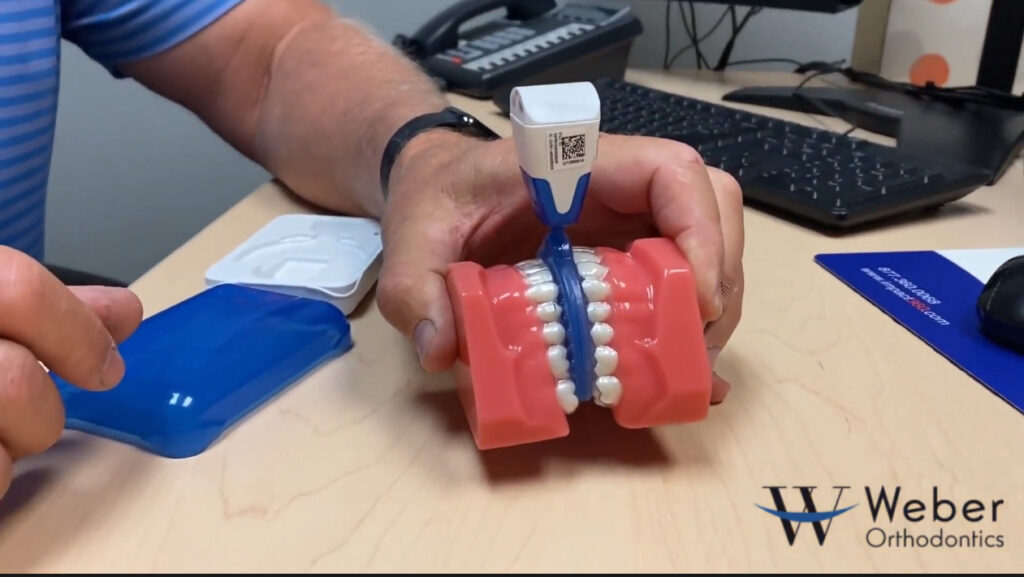 Using the V Pro is easy – all you have to do is rest the device between your teeth. You don't have to bite hard, just close your teeth down gently and let the device do its thing. It will work in treatment with either clear aligners or with braces.
If you would like to learn more about accelerated orthodontics and the Propel V Pro, please give us a call at (402) 896-4500. Whether you're a new patient with Weber Orthodontics in Omaha, Nebraska or  you're one of our existing patients, the next time you're in for an appointment, let us know you'd like more information about the V Pro. In the meantime, you can learn more about it on their website, www.vpro.com.
---
Weber Orthodontics has been proudly serving the West Omaha community for over 25 years. Dr. Weber treats children, teens, and adults and offers a range of treatment options including Invisalign and traditional braces. To find out which treatment option is right for you, call us at (402) 896-4500 or schedule your complimentary in-office or virtual consultation right on our website.