About Invisalign
Get the Smile You've Dreamed of with Dr. Weber and Invisalign
Dr. Weber is one of Omaha's top certified Invisalign providers. His innovative approach to clear aligner treatment can save you time and give you the gorgeous smile you've always wanted up to 50% faster than traditional braces. With an extensive background in orthodontics, Dr. Weber provides personalized treatment plans tailored to each patient's individual needs and goals.
Our Invisalign clear aligners are comfortable and easily removable, and since they are nearly invisible, most people won't even notice that you are wearing them. As a result, patients of all ages see exceptional results with Dr. Weber and his top-of-the-line Invisalign in Omaha, NE—and so can you!
So, schedule your free in-office consultation or virtual consultation today to find out if Invisalign treatment is right for you.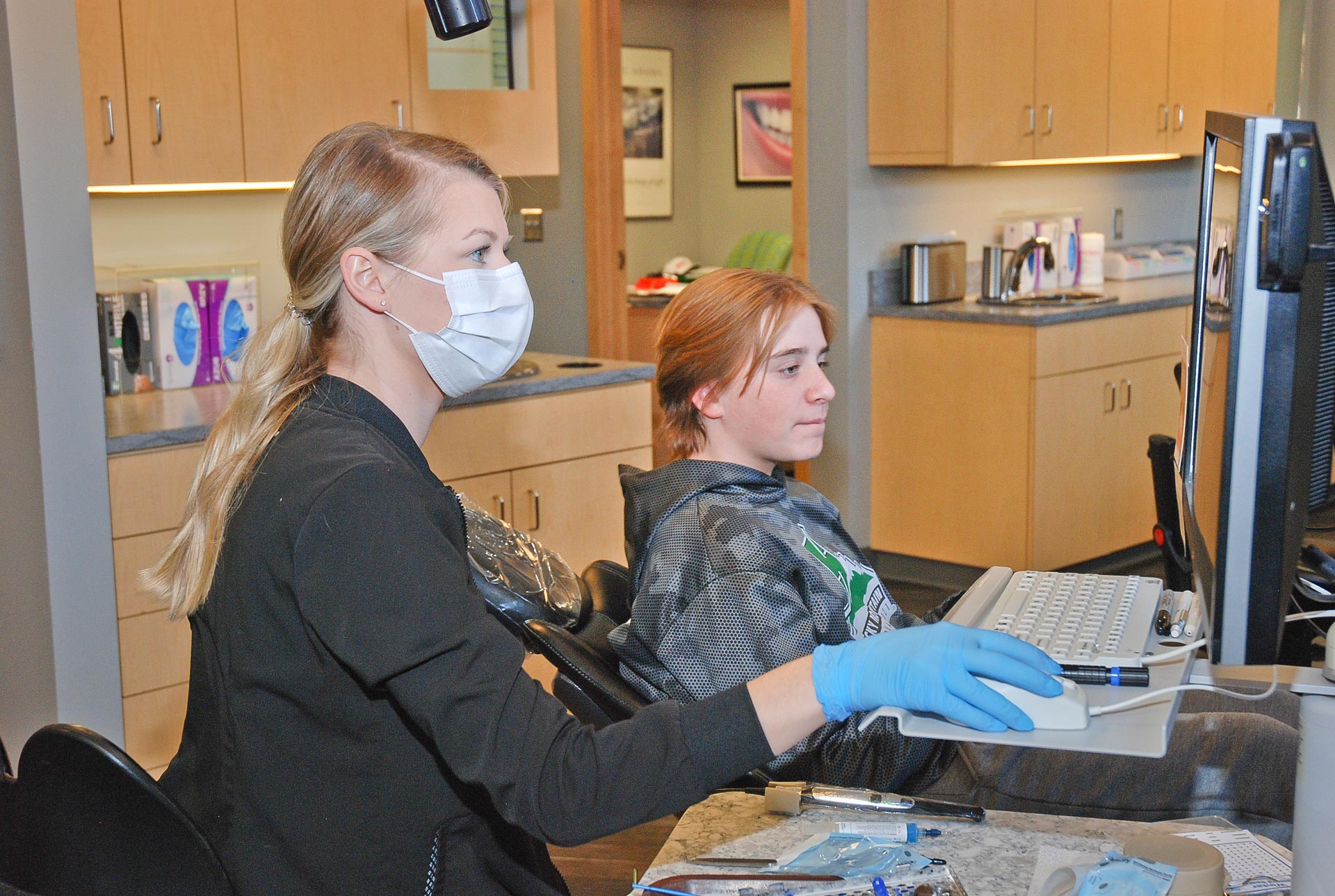 A New Smile with Invisalign in Four Easy Steps
We get it—life keeps you busy. That's why Dr. Weber has designed his unique, four-step Invisalign treatment process to be as efficient and convenient as possible for patients of all ages. Not only will he help you develop a gorgeous smile in less time than traditional braces, but the cutting-edge Weber Remote technology we're equipped with means that you'll spend less time in our office and more time enjoying your life!
Schedule Your Free Appointment
Dr. Weber will evaluate your teeth to see if Invisalign is right for you. We'll even take a 3D scan of your actual teeth and show you what your smile will look like at the end of your treatment!
Personalized Invisalign Treatment Plan
No cookie-cutter shortcuts here! Dr. Weber will customize a unique, personalized Invisalign treatment plan to give you the healthy, beautiful smile you've always dreamed of.
Wear Your Invisalign Clear Aligners
Wear your Invisalign clear aligners as directed. Over time you will notice changes in the alignment of your teeth, and in just a few months, you will have a straighter, healthier smile!
Save Time With Weber Watch
The virtual technology behind Weber Watch saves you time by allowing some of your orthodontic appointments to take place in the comfort and convenience of your own home.
In-House Aligners
Our in-house Crystal Clear Aligners in Omaha, NE, give you a superior treatment experience with the very best in comfort and convenience. We create our aligners with the highest quality materials and craftsmanship, ensuring that you get a treatment that is of the highest quality. Plus, all production of these aligners is done in-house by Dr. Weber and our experienced orthodontic experts here at Weber Orthodontics!
Spark Aligners
Spark Aligners are a revolutionary way of straightening your teeth. Using cutting-edge technology, these aligners allow for faster treatment times and more precise results than ever before. They're also made from a lightweight, comfortable TruGEN™ material, so they won't irritate the sides of your mouth like other treatments tend to do. Spark Aligners are also designed to be practically invisible, so no one will even know you're wearing them.
U-Lab Aligners
Our U-Lab Aligners provide a next-gen solution to orthodontic treatment, allowing for faster and more precise teeth alignment. With thorough, highly-detailed scans of your teeth and jaw, we're able to create aligners that are specifically designed for your individual bite and smile. So whether you're looking to correct minor misalignments or major imperfections in your smile, these aligners can treat many orthodontic conditions, such as crossbites, overbites, gapped teeth, crowded teeth, and more!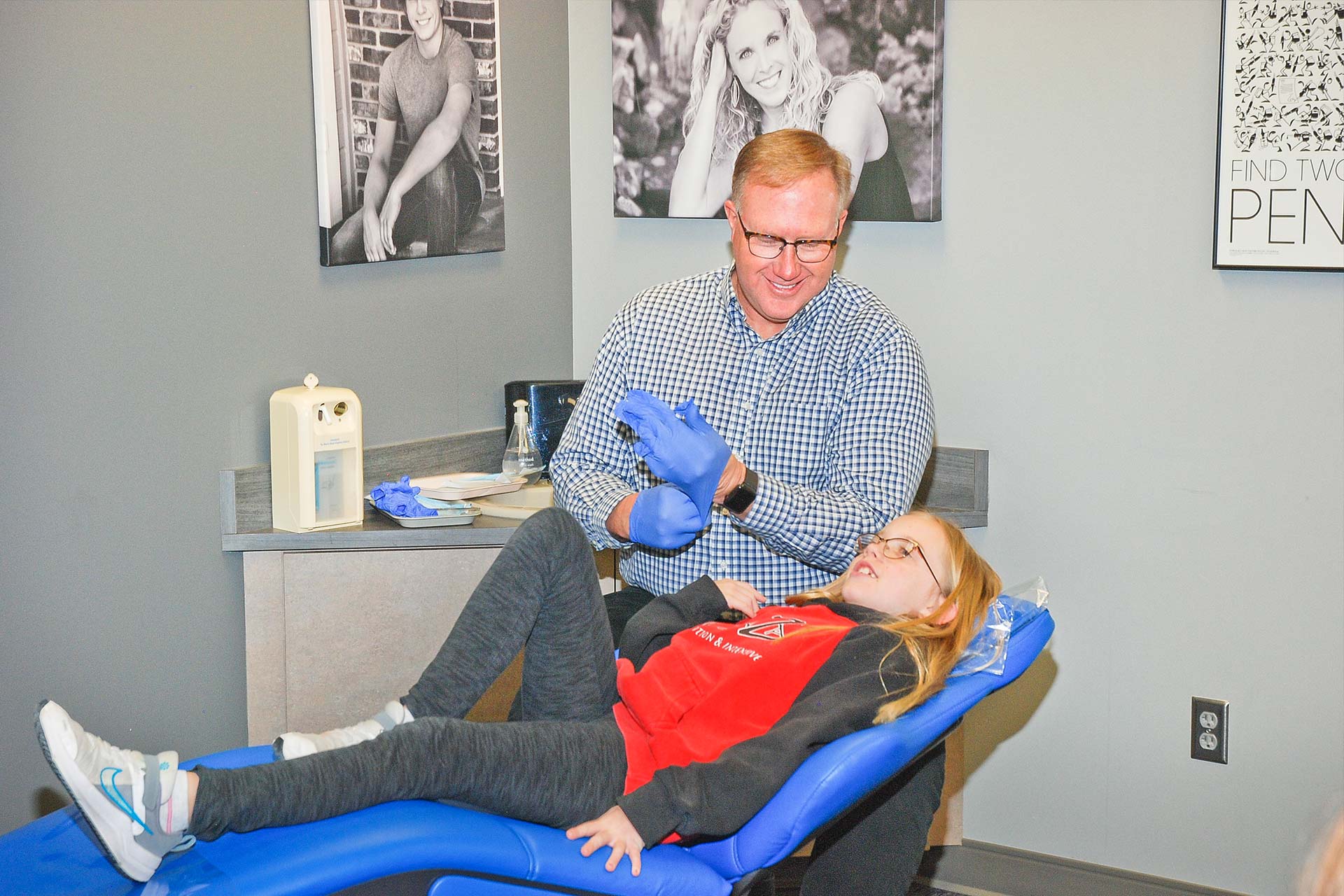 Invisalign for Kids
Is My Child A Candidate For Invisalign?
Invisalign is rapidly becoming the go-to orthodontic treatment for kids—and for good reason. The best way to determine if your child would benefit from Invisalign in Omaha, NE, is to schedule a free consultation here at Weber Orthodontics. During the consultation process, Dr. Weber and our experienced orthodontic team will evaluate your child's teeth and jaws and determine if Invisalign is the right option for them. We may also suggest alternative treatments depending on the severity of their orthodontic issues.
In most cases, Invisalign is recommended for children who are seven or older with mild to moderate orthodontic issues such as gaps between the teeth, overbites, underbites, and overcrowding. And with just a few easy visits to our office, we can create a customized Invisalign treatment plan that's personally tailored to your child's needs.
Benefits Of Invisalign For Kids
Invisalign is an excellent way for children to get the orthodontic care they need with the convenience and confidence of a practically invisible treatment. Our selection of in-house and other clear aligner treatments allows your child to enjoy a more aesthetically pleasing smile without having to deal with and maintain metal brackets and wires around their teeth. Additionally, since these aligners are removable, it makes brushing and flossing much easier for your little ones! This also means you won't have to worry about diet changes or other restrictions while your child undergoes Invisalign treatment.
Invisalign in Omaha, NE, also offers children greater comfort throughout the entire process. The smooth, custom-fitted thermoplastic is comfortable against the mouth and can be quickly taken out for eating, playing sports, or other activities. As long as your child closely follows the treatment plan that Dr. Weber sets up, they'll begin seeing results after just a few weeks and quickly complete their journey to a more beautiful smile!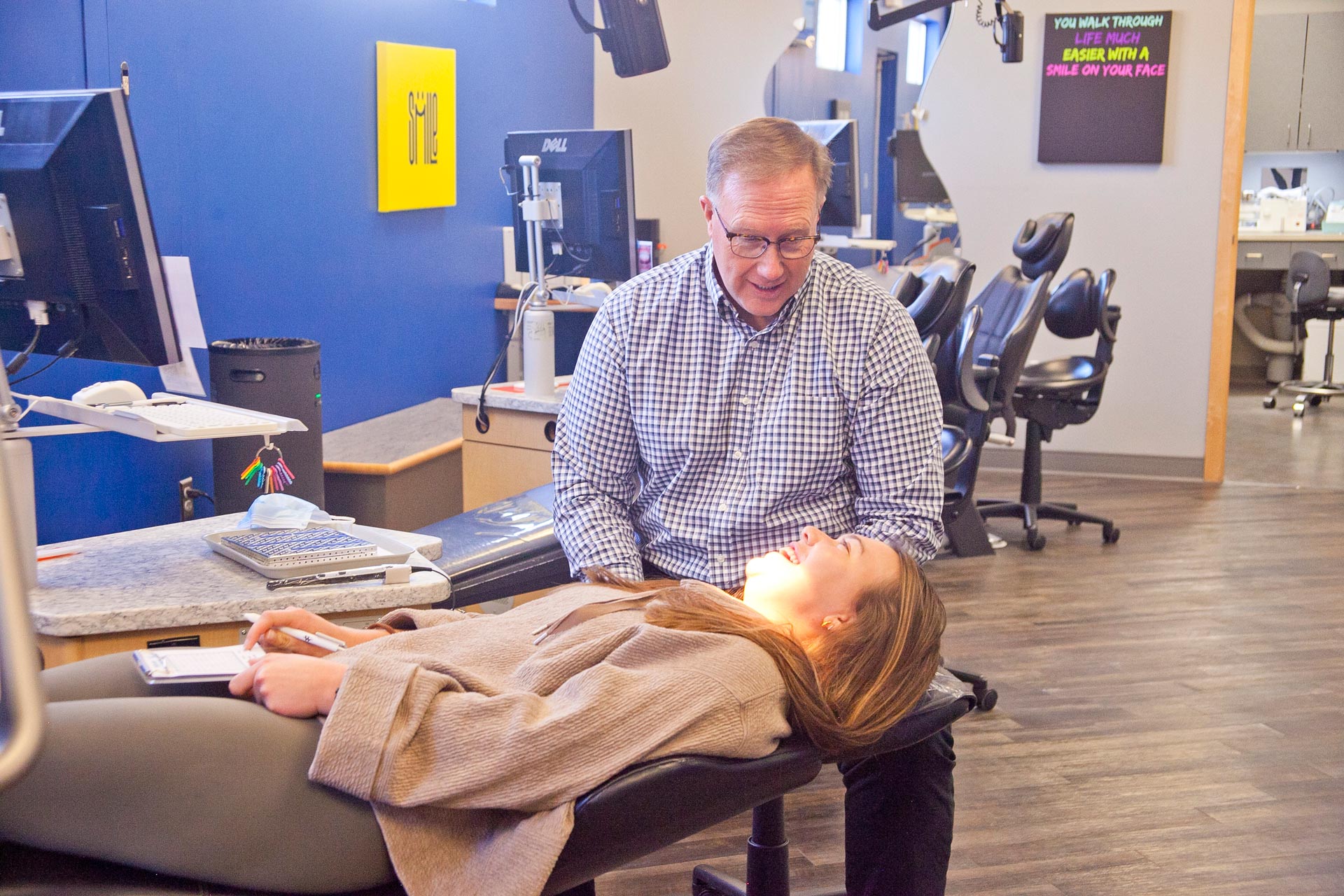 Invisalign for Teens
Creating Gorgeous Smiles for Teens in the Omaha Area
Do you want a healthy, more beautiful smile but don't want the hassle that comes with metal braces? Invisalign for teens is a teeth-straightening system designed specifically for the unique orthodontic needs of teenagers. The aligners are flexible and comfortable, and since they are virtually invisible, you'll be the only one who knows that you're wearing them! It's the perfect solution for teens who want to stay confident and stylish while still working towards the straight teeth they deserve.
Since Invisalign clear aligners are also removable, you can eat the foods you love without worrying about damaging your appliances. There are no metal wires to poke or brackets to break, and you can easily continue to brush and floss as usual. Plus, the aligners require fewer visits to our office, so you'll have more time to do all the things you love!
Say Goodbye to Messy, Goopy Impressions
At Weber Orthodontics, the days of dental trays full of cold, gooey, nasty-tasting impression putty are long gone. Instead, our cutting-edge Weber Smile 3D technology allows us to make a real-time 3D rendering of your mouth in just a few minutes—with no discomfort and no goop! Best of all, we can manipulate that rendering to show you today what your actual smile will look like after treatment. That's right—you can see your stunning future smile before you even start treatment! Our patients love Weber Smile 3D—and so will you!
No uncomfortable dental trays
No goopy impression putty
It takes just minutes to complete
See your scan results in real-time
Track your treatment progress
Greater precision for better results
Our Weber Smile 3D technology is just another way that Dr. Weber and our team are committed to giving you the absolute best orthodontic experience possible. So don't wait to get the beautiful, straight smile you've always wanted—contact us today to learn more about Invisalign for teens from Omaha's leader in modern orthodontic care!
Your Certified Omaha Invisalign Teen Provider
Dr. Weber is a certified provider of Invisalign for teens and has been helping young men and women just like you achieve the smiles of their dreams without the discomfort and inconvenience of metal braces. With the help of innovative technology and thoughtful, individualized care, Dr. Weber can develop a customized treatment plan designed to fit your lifestyle and meet your every orthodontic goal.
Invisalign for teens in Omaha, NE, is a comfortable and practically invisible option for orthodontic care. And since they are also removable, you won't have to worry about giving up your favorite meals and snacks. The aligners are custom-fitted just for you and will gently move your teeth into their proper alignment over time, giving you that rockstar smile up to 50% faster than more traditional braces.
So, schedule your free consultation with Dr. Weber today to find out if you are a good candidate for Invisalign for teens in Omaha, NE.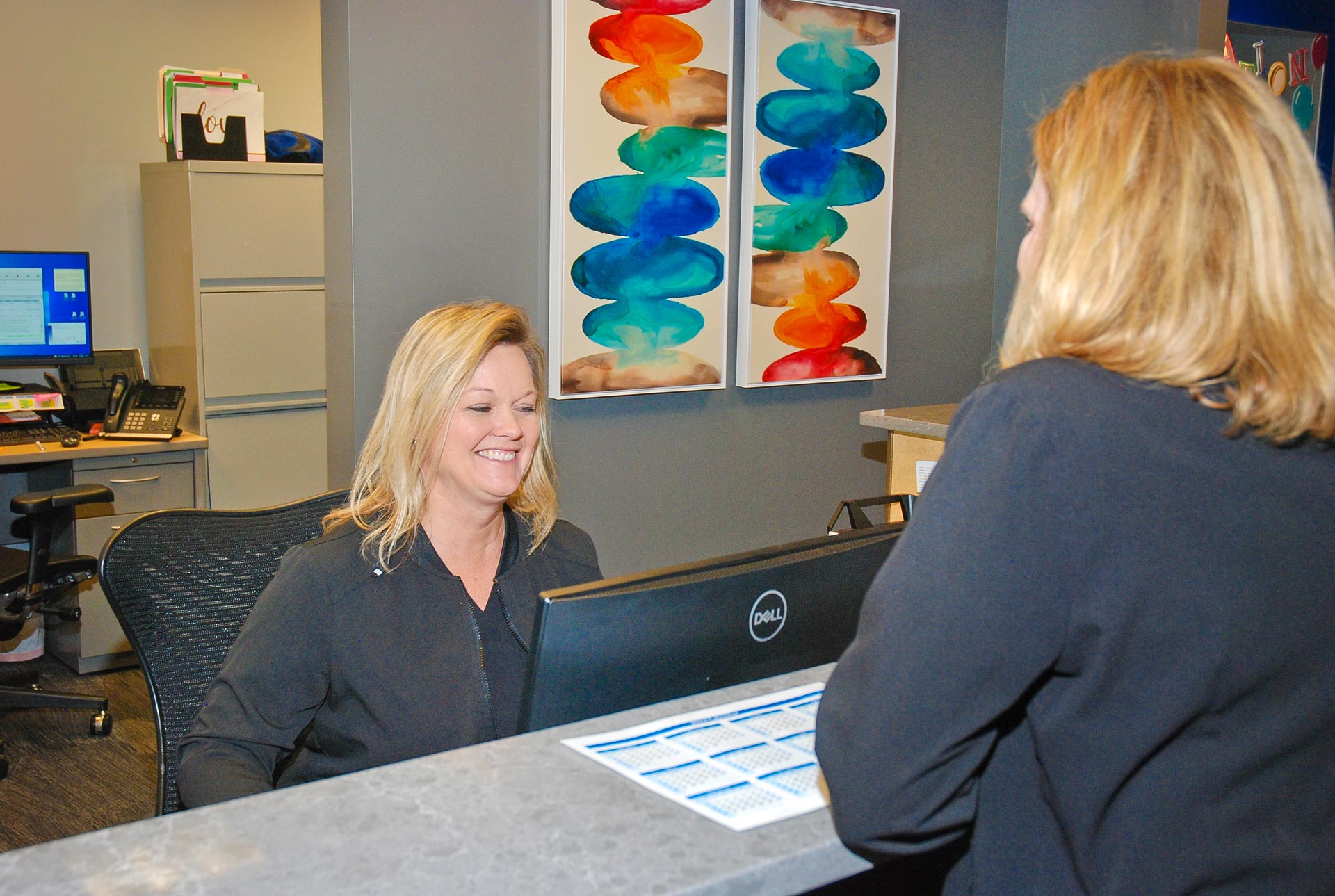 Invisalign for Adults
A Beautiful Smile at Any Age
Do you dream of having a gorgeous smile but think orthodontics is just for teenagers? Well, you'll be comforted to know that you couldn't be any further from the truth! Whether it's because of an overbite, underbite, uneven spacing, or a variety of other issues, nearly one-third of adults in America are unhappy with their smiles—and you don't have to be one of them.
Our Invisalign clear aligners are flexible and comfortable to wear for any lifestyle and career. They are practically invisible, making them perfect for adults who want a discreet and aesthetic-friendly way to straighten their teeth. Moreover, they're easily removable, so you can take them out to eat and brush your teeth, as well as for any upcoming special occasions.
Invisalign gently moves your teeth into proper alignment over time, giving you a beautiful smile up to 50% faster than with traditional braces. So if you want to find out if Invisalign for Adults in Omaha, NE, is right for you, request your free virtual or in-office consultation with Dr. Weber today!
Invisalign for Adults: Care That Fits Your Busy Lifestyle
Work-life. Family-life. Social-life. With everything you've got going on, you don't have time to worry about bands, brackets, and headgear. Nor do you have time for constant visits back to our office for routine adjustments and checkups. Here at Weber Orthodontics, we understand your busy lifestyle, which is why our Invisalign for adults in Omaha, NE, lets you live your life on your terms. Dr. Weber is a certified Invisalign provider here in Omaha. Through his skill and expertise, his patients are learning just how life-changing a beautiful, healthy smile can be.
Invisalign clear aligners are ideal for adults whose busy and active lifestyles make traditional metal braces a less-than-ideal option. They are thin, flexible, and comfortable. And since the aligners are transparent, most people won't even know you're wearing them! Whether you've got an upcoming wedding or a much-needed vacation, Invisalign aligners are easily removable, so you can take them out for special events and resume treatment as soon as you're ready.
So let's find out if Invisalign is right for you! Schedule your free virtual or in-office consultation, and let's embark on your journey to a healthier, happier smile together.
Invisalign FAQ