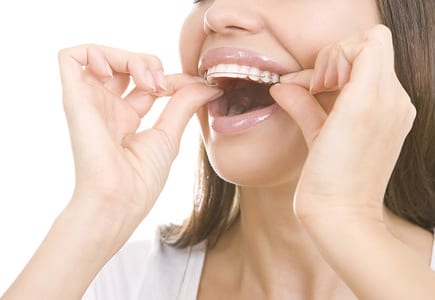 You've worked hard for your beautiful smile, so let's keep it that way! After your braces are removed, the next step is to keep the teeth in their new position, which is done with retainers. Dr. Weber will recommend how often and for how long you will wear your appliances. It's important to follow his recommendation, to ensure your teeth alignment after braces removal is maintained. Orthodontic treatment is an investment, and retention is for life.
Types of Retainers
Weber Orthodontics offers both fixed and removable retainers to keep your smile beautiful and your bite healthy.
Hawley Retainer: Removable, and made of hard plastic, with wires that wrap around your teeth.
Essix Retainer: Removable, and made of clear plastic. They fit over your teeth, and look similar to Invisalign® trays.
Permanently Bonded Retainer:  Fixed — they are bonded to the back of teeth, and are not visible to others.