Weber Orthodontics honored Elkhorn Valley View Middle School math teacher Barb Baumert as this year's Weber Orthodontics 2017 Teacher of the Year during an all school assembly last Friday, May 19. A student at the school nominated Mrs. Baumert, who is retiring this year, to be awarded for her positive influence and lasting impact on students during her decades as an educator. The school's principle, Chad Soupir, announced the award, reading the winning essay aloud.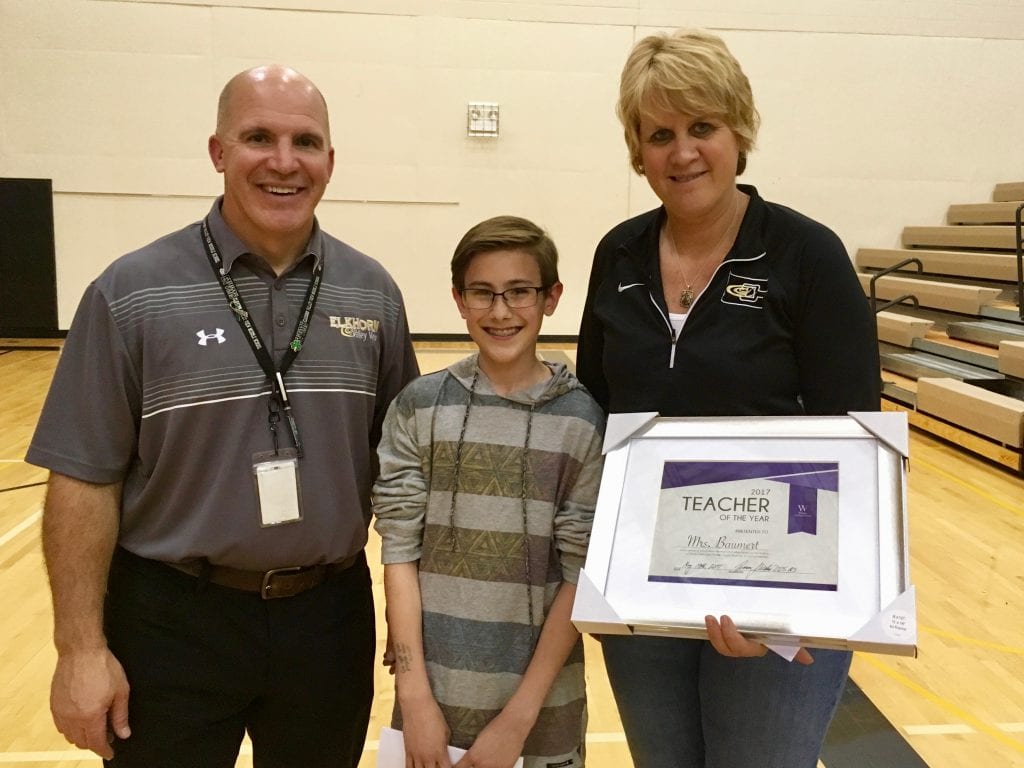 "We are committed to recognizing educators that have a positive impact on our community, and Mrs. Baumert exudes those characteristics," said Dr. Weber. "This essay stood out of the more than 300 entries, because despite what the Baumert family has been through, she has clearly remained a great motivator for her students. It is an honor to recognize Mrs. Baumert for her contributions over the years."
The nominating student wrote that Mrs. Baumert "told me that I deserve to be happy and should stop doubting myself" after he received a perfect score on a test. He went on to say the teacher is the reason why he has followed his dreams, and her encouragement gave him more self-confidence.
The contest was a first for Weber Orthodontics. Dr. Tom Weber constantly strives to give back to the surrounding communities by holding contests, drives and appreciation events. Schools play an important part in the practice's success, since they must frequently excuse students for appointments.
Congratulations Mrs. Baumert, from everyone at Weber Orthodontics! Enjoy your retirement.